Posted by VTA ADMIN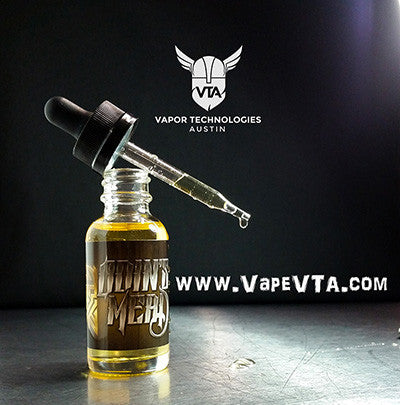 Sign up with Sweet Tooth Rewards and earn awesome discounts on our site. It's easy to sign up and you start earning right away! Here are all the ways you can easily earn points: Signing up qualifies you for 100 points Share on Twitter or Facebook and earn 30 points Follow us on Instagram, Facebook, or Twitter and earn 25 points For every $1 you spend you earn 2 points On your birthday you receive 100 points Refer a friend and you'll receive 50 points and the referred customer receives a 15% discount on their order! Once you have accumulated...
Posted by VTA ADMIN
  The 21st century has been coined "The Age of Information." That being said; we should seize this opportunity to absorb every bit of information the FDA has released pertaining to regulations targeting the vaping industry. We should start by finding out the core of who the folks are demanding said regulation and those being paid to put forth the laws to make it possible. Many lobbyist group are involved in the efforts and it is very important to understand who these people are because many hide behind interest group and acronyms that confuse their real intentions. Knowing where the...
ASGARD
,
BEST E-LIQUID
,
DESSERT VAPE
,
E CIGS
,
E LIQUID
,
FRUITY ELIQUID
,
MIDGARD
,
ODIN
,
VAPE VIDEOS
,
VAPOR TECHNOLOGIES AUSTIN
,
VAPORTECH
,
VTA
Posted by VTA ADMIN
We have released two new flavors from our newest line; The Realms. Asgard and Midgard are now available for sale in 30ml and 120ml bottles on our site. This is a max VG dripping juice that comes in 0,3, and 6mg nicotine strengths.  Click Here to Watch the Promo Video!